Mount Defiance, the most challenging trail in Oregon
Mount Defiance trail is a 12.4-mile or 20km loop trail in Oregon near Cascade Locks. It is generally regarded as the most challenging trail in Oregon, and it takes an average of 8 – 9 hours to finish.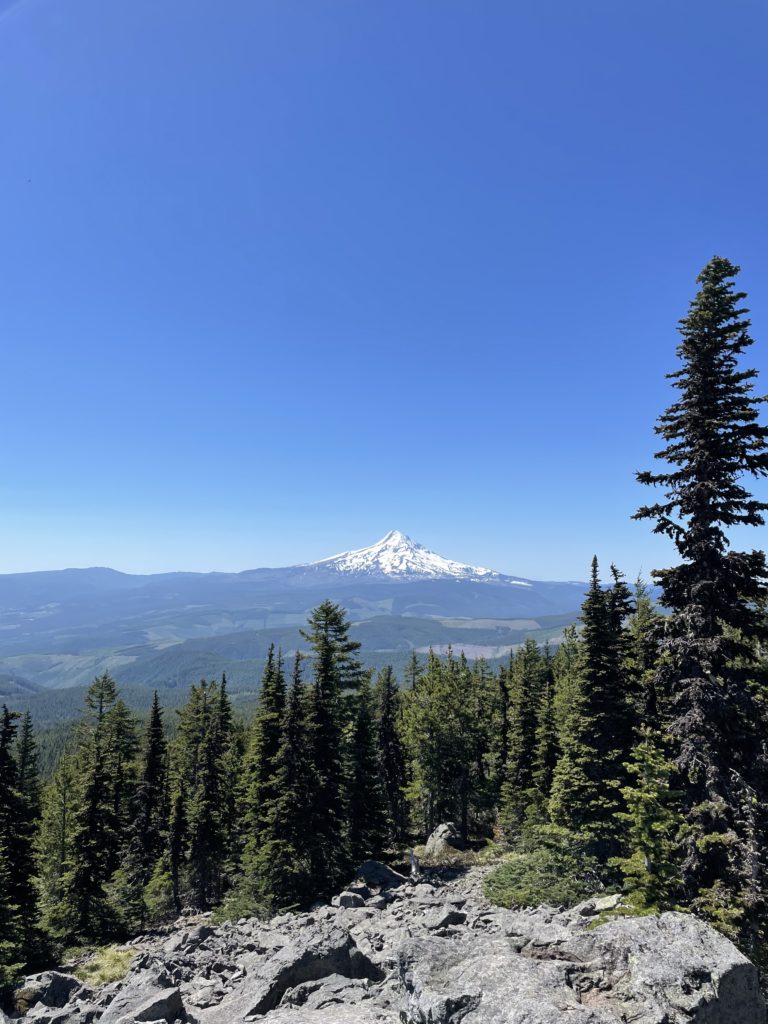 It is the highest point in the Columbia Gorge, with breathtaking views of Mount Hood, Mount St. Helens, and Mount Adams.
Mount Defiance is 4950 feet (1511 meters) high. The trail begins at Starvation Creek State Park along Interstate 84 in Oregon, about 130 feet above sea level. It offers an ideal training opportunity for mountaineers in the late winter or early spring,
Yesterday, I hiked the trail. I started trekking up the trail at 6:30 a.m. and finished in approximately 5 hours. Warren Lake was roughly 30 minutes away before reaching the summit.
I have been looking for challenging trails nearby. I have hiked Dog Mount, Herman Creek trail, and other trails. Mount Defiance was the most strenuous trail I have ever walked in Oregon. It has many steep ascents all the way to the summit.
The mountain trail reminds me of numerous Korean mountains, including Mount Jiri, Mount Seorak, Mount Doota, and Mount Chiak. The mountains of Korea are generally steep, requiring strenuous workouts.
When I lived in Korea, I spent every weekend hiking in the mountains. Those mountains evoke many pleasant memories of people, places, local foods, and so on.
I miss the people, places, Maggoli, and delicacies I was always around. Who said that when people get old, they live on their memories?
I'm not sure when I'll be able to hike in Korea again; my heart is full of longing. I would have to be content with trekking where I am now. It would be preferable to simply wishing for something I don't know when I can get.