Holistic Acupuncture and Herbal Medicine Treatment in Beaverton
Welcome to Kihyon Sohn Acupuncture, a warm and welcoming space for healing through the power of Korean acupuncture and herbal medicine in Beaverton! Dr. Kihyon Sohn is here to help you regain your health and well-being and is committed to using the benefits of Korean acupuncture and herbal medicine granules, whether you're seeking relief from pain, stress, or other conditions. Let us guide you towards whole health and wellness.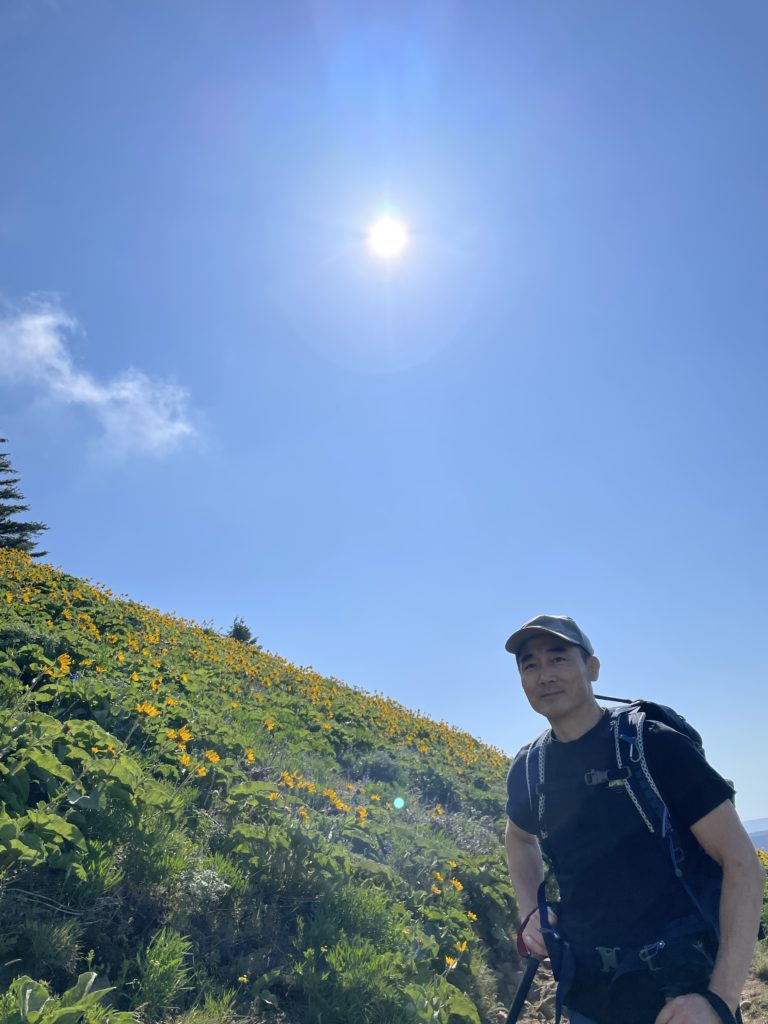 Dr. Kihyon Sohn is an LAc, an acupuncturist licensed by Oregon Medical Board. He has been certified as Dipl. O.M.(Diplomate of Oriental Medicine) by NCCAOM (National Certification Commission for Acupuncture and Oriental Medicine). He achieved a Master's degree(MAcOM) and a Doctoral degree(DAOM) at Oregon College of Oriental Medicine. Dr. Sohn's comprehensive education in Traditional Eastern medicine and his Capstone project, "Journey into Korean Moxibustion," testify to his dedication to providing the best possible care to his patients.
Licensed Acupuncturist (LAc)
Diplomate of Oriental Medicine (NCCAOM, Dipl.O.M.)
Master of Acupuncture and Oriental Medicine (MAcOM)
Doctor of Acupuncture and Oriental Medicine (DAOM) 

It was in Korea that he first came to study Traditional Eastern medicine. The strokes of his late mother prompted him to search for a remedy. He wanted to improve her condition on his own. He started to search here and there and found out how to use acupuncture to treat her.
Fortunately, he found the opportunity to learn about a novel therapeutic method that used Korean acupuncture with moxibustion. The late Dr. Namsoo Kim (Gudang) developed the treatment method through his clinical experience for long years. It emphasizes holistic treatments to boost energy and restore the body's inherent healing ability. It is effective for a variety of illnesses.
He is a black belt in Judo. He spent about fifteen years practicing Judo in Korea. While living in Korea, he practiced Huatuo Wu Qin Xi (Five animal) Qigong daily. He liked hiking and rock climbing in Korea. He still enjoys hiking at least once a week on trails in Cascade Locks, Mount Hood, Forest Park, and the other nearby mountains. He loves hiking and breathing close to nature.

Acupuncture Service Near Me
His patients visit him from many cities. Some cities are near Beaverton, and others are far away from Beaverton.
Beaverton
Portland
Tigard
Lake Oswego
Vancouver
Newberg
Other cities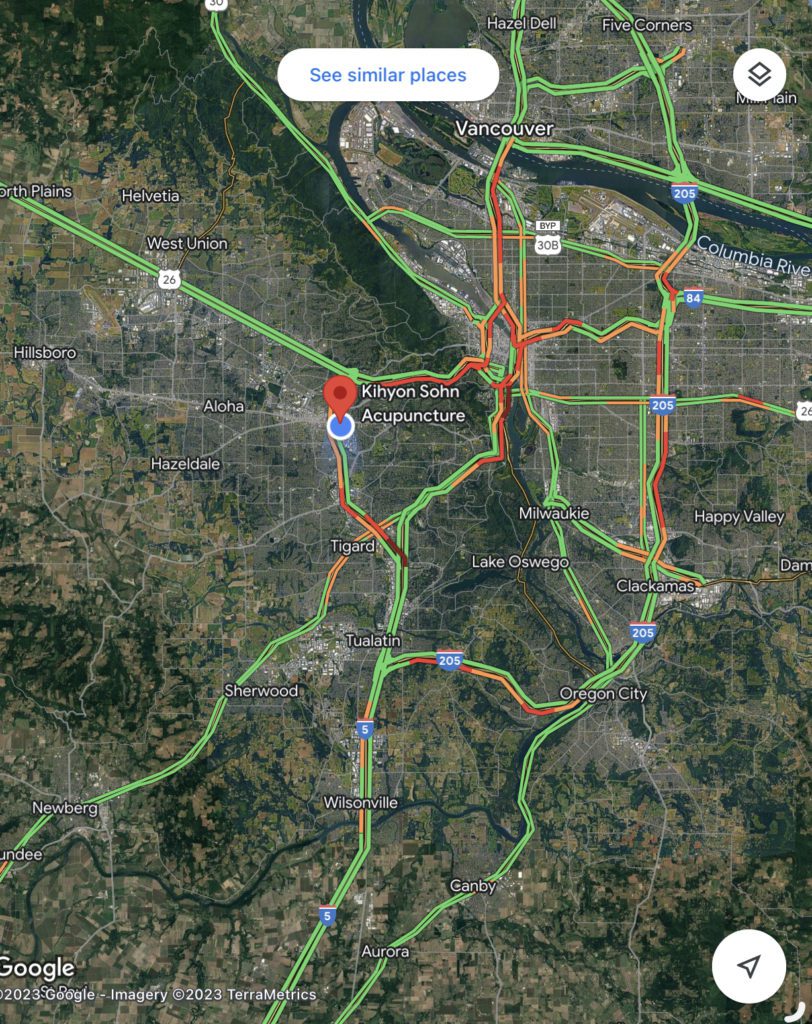 They have found each treatment to help improve their health conditions. Some of them return for maintenance purposes regularly.
A Unique Approach to Healing
Dr. Sohn is an expert in using Korean acupuncture to treat various health conditions, especially pain. He examines the patient's pulse and identifies the energy channels or meridians that require attention. His treatments have roots in the Korean four-needle technique known as Saam Acupuncture, which Dr. Sohn studied in Korea before moving to the US..
Korean Acupuncture
He studies with Korean doctors who practice pulse-regulating acupuncture, which involves adjusting pulses to treat various health conditions. By using Korean acupuncture, Dr. Sohn can help clear blockages in the meridians, allowing for better blood and energy flow, which can help the body return to normal health. Dr. Sohn's treatments aim to restore physical harmony and promote overall well-being. He provides gentle acupuncture treatments with none to minimal insertion pain. They can be suitable for children or people with needle sensitivity.
What to Expect in First Sessions with Dr. Sohn
Here is how your first treatment session with Dr. Sohn goes. You will fill out the intake form and consent forms. Then, Dr. Sohn will help you lie on the treatment bed. He will perform the following procedure for treatments.
Acupuncture treatment based on diagnosis
Herbal prescription if needed.
Herbal Medicine Granules
Herbal medicine granules that Dr. Sohn prescribes are Traditional eastern herbal medicine formulas. Herbal medicine has helped people for thousands of years. Classical herbal formulas mainly consist of two to ten different herbs that effectively treat various health issues when the diagnosis is correct. They are more straightforward and effective than modern ones.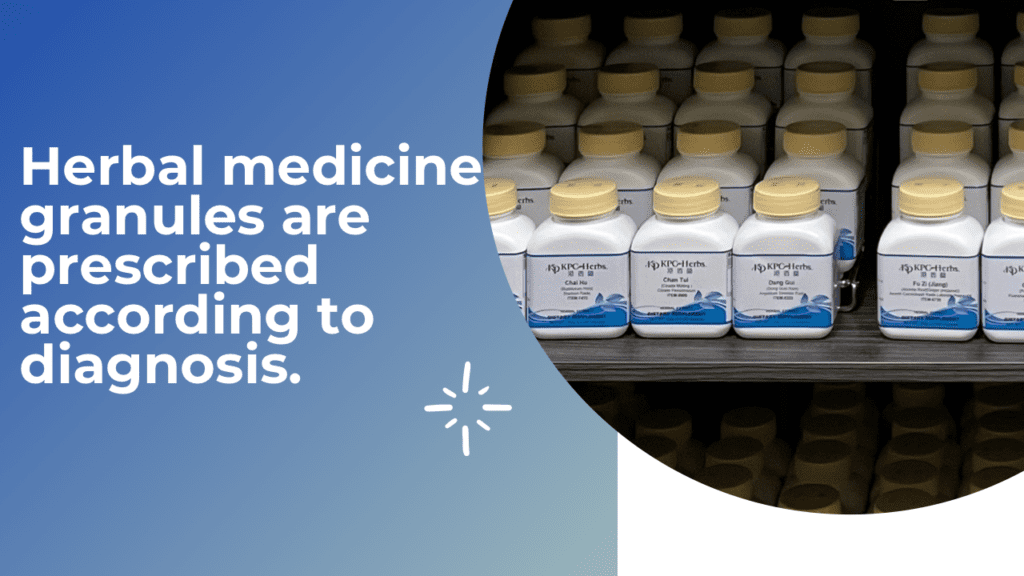 Zhang Zhongjing in Ancient China collected the formulas handed down through generations into books, Shang Han Lun (Cold Damage) and Jin Gui Yao Lue (Essential Formulas of Golden Cabinet). We rarely use the formulas in the books for the intended applications. It is because people go to the hospital when they have external invasions such as colds, influenza, infections, etc.
Dr. Roh, a Korean traditional medicine doctor in Korea, has successfully applied the formulas to treat various common health conditions, such as mental and emotional disorders, musculoskeletal disorders, neurological disorders, respiratory disorders, digestive disorders, etc.
Dr. Sohn emphasizes that sleep, digestion, and bowel movement are the most significant factors to consider in treating all health conditions. He successfully treats various health issues by addressing three things. Blockage or malfunction of sleep, digestion, and bowel movement results in various health complications. Being healthy indicates a lack of problems related to sleep, digestion, and bowel movement.
Dr. Sohn uses high-quality herbal granules from Taiwan. Herbal medicine granules have many benefits. Patients can drink granules mixed with warm water like tea. It is convenient to drink and carry. Taking herbal medicine granules would be like receiving treatments every day. Your health conditions will improve more quickly with daily treatments, and your quality of life will return to normal faster. Patients also feel better faster when they combine acupuncture and herbal medicine treatments.
Kihyon Sohn Acupuncture provides treatments for various health conditions, including pain issues, insomnia, indigestion, irritable bowel syndrome, and depression and anxiety. Hover over the images and click for more information.

Testimonials from Patients
Read what our patients have to say about their experiences with Korean acupuncture and herbal medicine at our clinic.
"I highly recommend Dr. Sohn for anyone who is having health issues. I've been seeing Dr. Sohn for many months to manage my symptoms while seeking diagnostic help from an endocrinologist and ENT doctor. He reduced flare ups from my autoimmune disease and is helping me manage my overall health. Without his acupuncture and Chinese herbal medicine, I wouldn't be able to function while having a full-time job and being a mom. I can't thank him enough!

His acupuncture sessions and Chinese herbal medicine are customized during each appointment after he understands what is going on with your body. Unlike western medicine where prescription pills are potent and can cause side effects, Chinese herbal medicines work to restore the overall balance (of different organs) in your body. Thank you Dr. Sohn!"


Journal Articles
He had the following two publications published in journals:
1. A case Study: Treatment of Acute Pain of Shoulder, Neck and Upper Back with Combination of Acupuncture and Direct Moxibustion
2. Case Report: Treatment of Calcific Tendinitis of the Shoulder with Direction Moxibustion

Community Outreach
Dr. Sohn provided charity acupuncture and moxibustion treatments in Asia for those who could not afford medical care. He volunteered to treat veterans in Portland and migrants in another city a few years ago. He's still interested in helping out in a few communities.
Blog Posts
Dr. Sohn translated parts of Korean acupuncture and moxibustion literature into English. He hopes they become helpful to those interested in learning Korean acupuncture and moxibustion. Please see the blog entries for further information. You can find more articles by using the search function on the website.

Scheduling
Kihyon Sohn Acupuncture is located at 10700 SW Beaverton Hillsdale Hwy, Suite 357, Beaverton, OR 97005.
For appointments, please call or text 503 404 4567. Online scheduling is also available. Just click the floating image at the lower right corner of the page or click the Book Now button below.