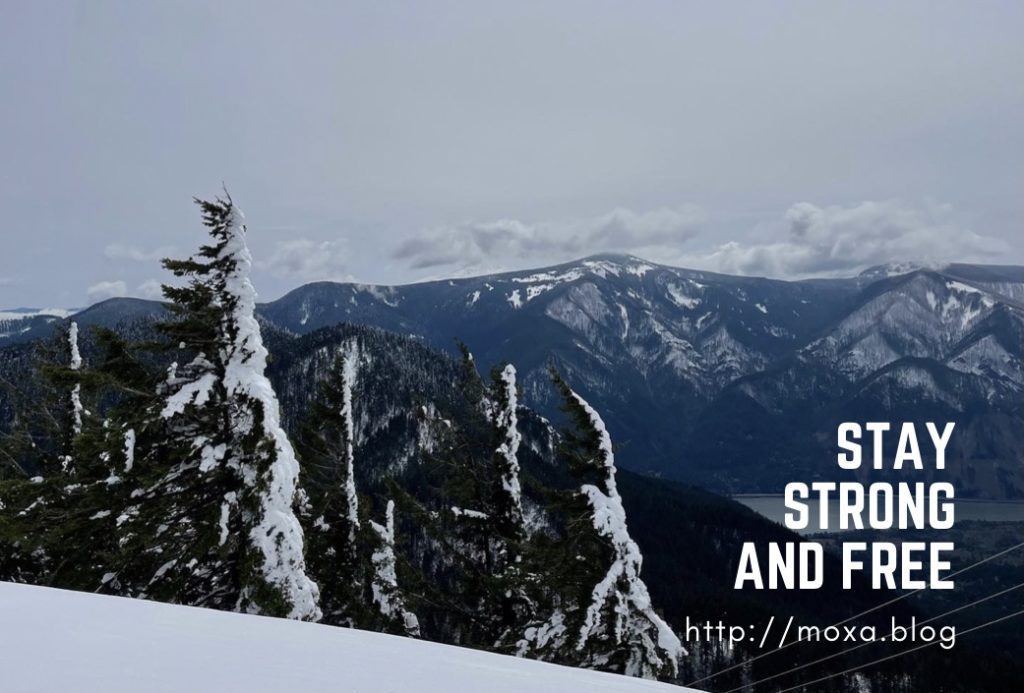 It was a great snow day. I hiked on Augspurger Mountain in Washington State. It took me about 80 minutes from my place in Portland to arrive by car at the trailhead of Dog mountain. I had used the trail several times when I hiked in Dog Mountain.
Here is a video clip of the mountain.
Silence and peace in the mountain
I met no one on my way to the mountain trail. I met a couple on the way back to the car, though. It was so windy. I lost the path two times before arriving at the mountain's trailhead. The trailhead was hidden next to the paved road.
Due to hard-packed snow, I lost my way on the trail probably more than ten times. Trees were wearing blue signs, and I had to link each one to another. When I reached the ridge, it was snowing hard. The snowflakes were as large as my thumbs, which is slightly exaggerated.
I wasted too much time finding the trailhead, and regrettably, I had to hike back to my car. I will walk there again very soon with snowshoes on.
Update on my hiking on the mountain trail
I eventually finished long-distance routes via Dog Mountain, including Augspurger Mountain and Cook. As shown in the video below, I completed the entire loop clockwise.
By Kihyon Sohn