Hiking on Burnt lake trail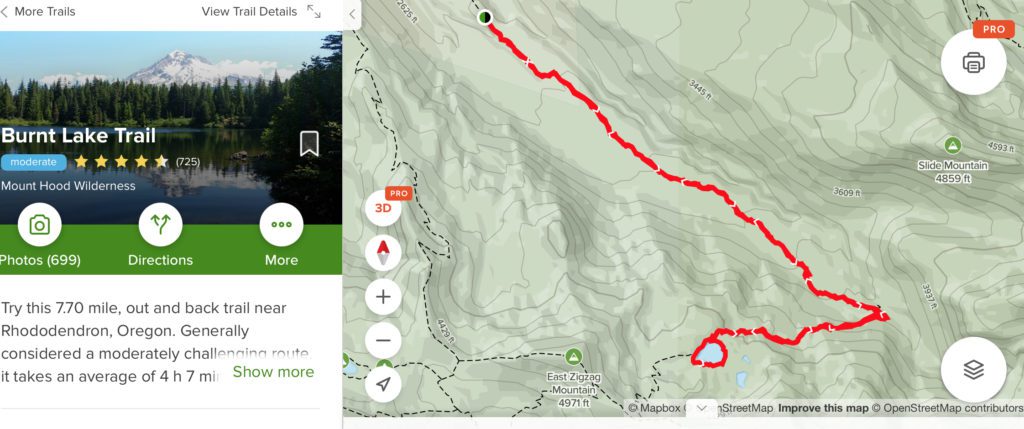 You will be surprised that everything comes back full circle without any silly choice. I hiked Burnt Lake Trail about three years ago. What happened to me on that day still remains a mystery to me. I had to walk about one and a half hours up the hill to arrive at the trailhead of Burnt Lake. The paved road was passable only to high-clearance cars.
From the trailhead, I started to hike up towards Burnt lake for about one or two hours. Suddenly, the trees and rocks began to look so familiar. It was the first hike that I had ever had on this trail. This might be deja vu.
Suddenly, I found myself standing in front of the trailhead I had started from earlier. I could not believe my eyes since I was back at the trailhead without realizing it. I thought I would have to hike the same trail again to figure this out, but I still need to do so.
Missing values and a silly choice
Today I am experiencing a similar thing at this time. About five years ago, in my motherland South Korea, the people successfully drove out the corrupt regime in a democratic manner. They took to the streets in large numbers, and their peaceful demonstrations shook the very foundation of the former administration. The end came swiftly after the people of my country voted for a new government that represented their will. I was proud to be a citizen of my country, demonstrating that democracy is a system of government that works best when the people are in charge.
Today the power went back to the corrupt people with less than a 1% differential of votes. Some of the voters who had participated in denouncing the evil people successfully threw away the values they had pursued five years ago.
by Kihyon Sohn