Best acupuncture treatments near Tigard Oregon
Acupuncture provides significant benefits for individuals suffering from a variety of ailments. We use Korean acupuncture and herbal medicine to treat patients from Tigard. Some of our patients ravel great distances to visit us.
The city of Tigard is a neighboring city to Beaverton, where our clinic is located. OR 217 highway connects Tigard to Beaverton.
Tigard is a city in southeastern Washington County, just south of Portland. It has a population of about 50,000 people. It is home to the region's premier tax-free shopping destinations—Washington Square and Bridgeport Village—as well as an arts-focused community that includes the region's only professional musical theater company.
Because it makes them feel better, our patients travel long distances to receive treatment. Although Portland, Tigard, Lake Oswego and Hillsboro are nearby, treatment in Vancouver, Canby, and other cities will take more time and effort. They realize that their time and effort were well spent after treatment.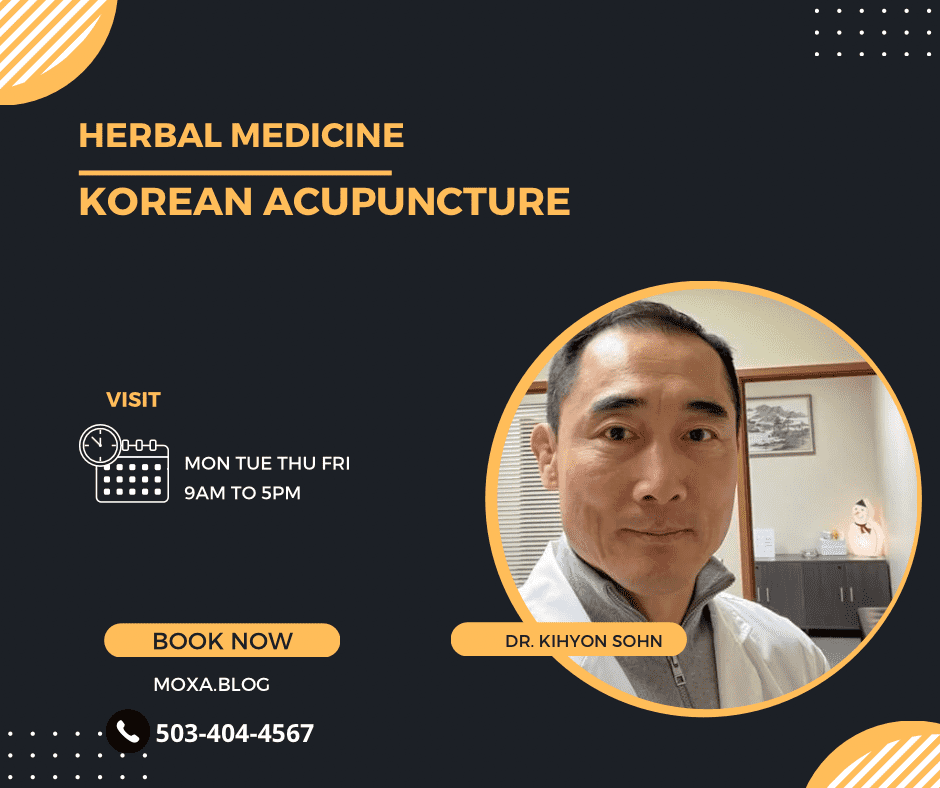 Dr. Kihyon Sohn, a licensed acupuncturist and herbal medicine practitioner, uses Korean acupuncture and herbal medicine to provide effective treatments.
He uses Korean acupuncture based on pulse presentation to balance the body and heal illnesses. He treats both primary complaints and underlying illnesses.
Back pain, neck pain, sciatica, tennis elbow, headache, frozen shoulder, knee pain, and other symptoms are common. He treats all illnesses holistically, addressing the underlying causes. Patients find his treatments worthwhile and beneficial, and they return to him on a regular basis for maintenance.
Treatment and maintenance are equally crucial. When patients retain the same or comparable lifestyle conditions, illnesses, including pain, tend to recur.
Dr. Sohn recommends that patients go hiking at least once a week. Hiking is one of the many beneficial activities available in the area.
He also strongly advises patients to return for regular maintenance treatments. Once patients are feeling better, he spreads treatment intervals out, such as every two weeks, every three weeks, and so on. This is how he tries to help patients maintain their better health.